Steps:
Enter Portal Site in Browser: https://portal.targetrwe.com/auth/signin
Log In: Enter Email Address and Password or use Organizational Log In
Click on 'Institution Engagement' Tile in the portal
Note: To get access to the tile, they first need to be invited to be a Site Admin for a study site by the Study Manager. Then they can create an account if they do not have one.
If you have forgotten your password, you can click on 'Reset' in order to get a new password.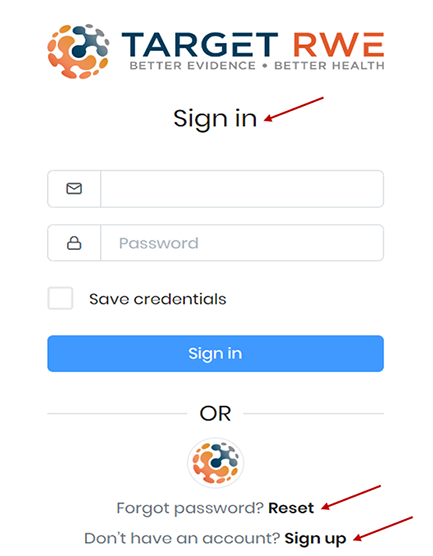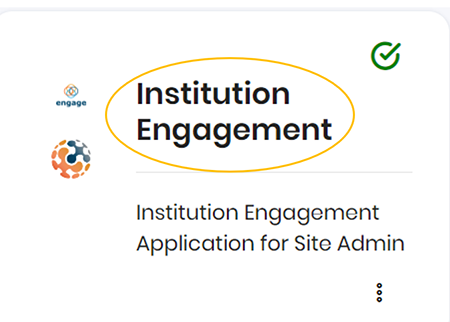 Once you have signed in as a Site Admin you will see a similar screen as below. From this point on, we will navigate as to how to manage the Site which includes: Patient Management, Consents, Filters, Artifacts and Document Management.
Note: Notice the (3) icons on the left menu. The icons are associated with the following pages: 'Patient Management', Document Management' and 'My Profile'.

If you click on the hamburger icon to the right of the Engage icon, it will open up the side menu bar to show each of the page titles. Click on the 'X' in order to get back to the original menu.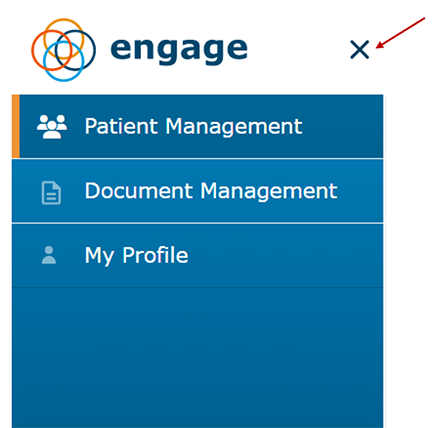 By clicking on the 'X' at the Top of the screen, you will be navigated back to the original view.