If the Site Admin wants to approve the patient's enrollment, they will click on the 'Approve Enrollment' icon. You will then be presented with the patient's consent form. Site Admins need to review the Patient's consent form as the final check to see what the Patient consented to and if the patient can can be Approved Enrollment. Click the 'Next' button in order to continue through the patient's consent form. Notice that any consent buttons (PHI, Blood Sample, PRO's) are disabled because they have been completed by the patient and the Site Admin only has viewing ability on the document until the very end where they can sign off that they have reviewed the consent document and approve the patient's enrollment.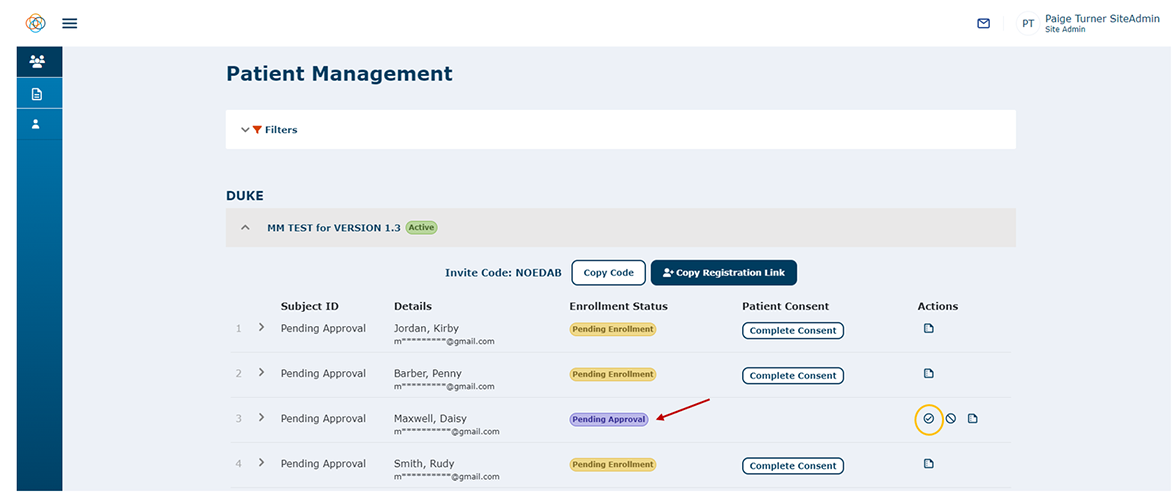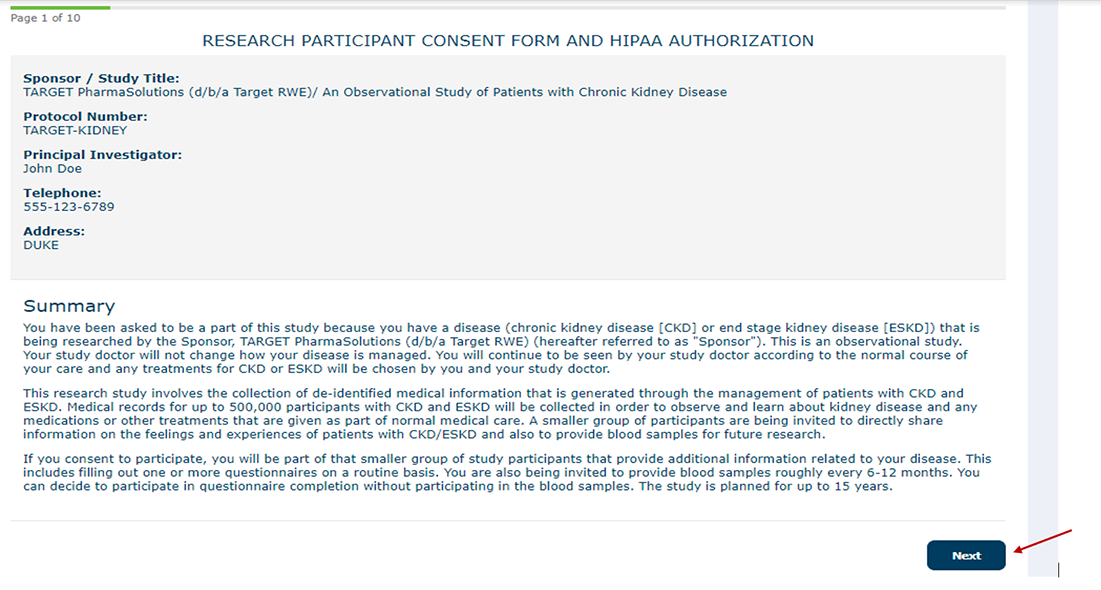 Note: This is just a sample consent document. Consent documents will likely have more pages and the consent document will vary.
The last step is for the Site Admin to Sign the Document and press 'Complete'. Once the Site Admin signs the document and presses 'Complete', you will be navigated back to the 'Patient Management' screen. Signing the consent document as a Site Admin is an extra verification check to signify that the consent has been reviewed by the Site Admin.
Note: Once you have signed your name in the Site Admin Signature box, you also have the option to press 'Previous' to go back to the previous screen or to press the 'X' button in order to clear your signature and then re-sign the consent form again.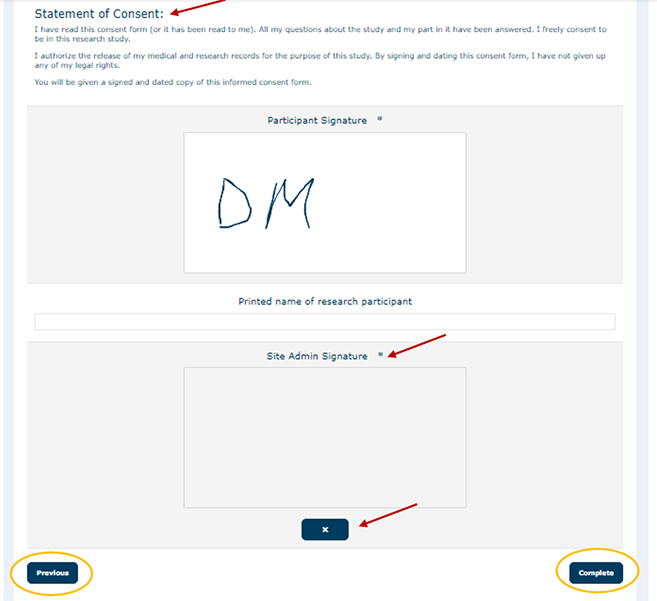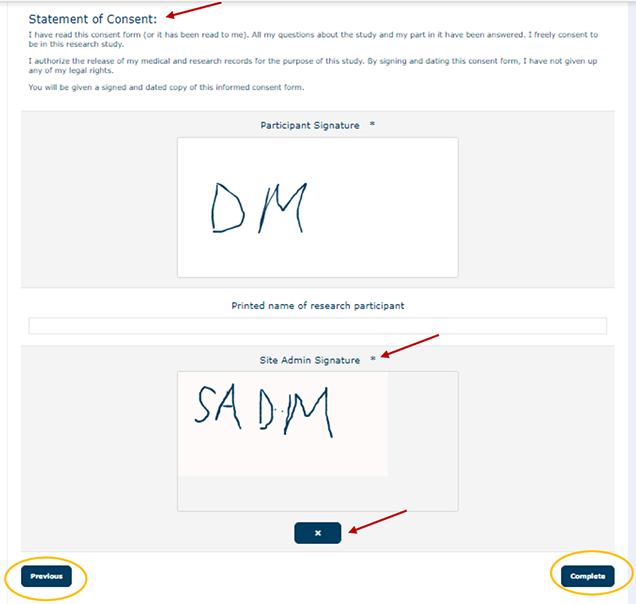 Once the Site Admin has signed the consent form and pressed the 'Complete' button, then the consent form will be saved and the patient will be enrolled in the study. Notice that you will see 'View Consent' and 'Reconsent' under the Patient Consent column, and 'Deny Enrollment' and 'Enrollment Log' under the Actions column. These will be discussed further in the Enrollment Status- Enrolled section.