Office Visit, Site Questionnaire and BioSample milestones should be marked as complete by the Site Administrator using the 'Mark as Complete' icon. The patient will not see any buttons for these milestones under the patient journey or within the upcoming milestone section, they will see the date they are due to go into the site to compete the milestone. In the case of an Office Visit, Site Questionnaire and BioSample the Site Admin is marking it as complete, which is their way of saying that they saw the patient come in for this milestone and they mark the date that the patient came in and completed that milestone.
Even though the Site Admin only needs to complete Office Visit, Site Questionnaire and BioSample, they will receive an email stating 'Patient Milestone Completed' for each milestone that has been completed.
Note: The Site Admin can also complete all milestones on the patient's behalf if needed, but this is assuming that the Site Admin is sitting with the patient and filling out a Questionnaire or PRO with the patients answers. This would happen in a case where the patient needs assistance or is not great with technology, etc. If the milestone is dependent on another milestone, then it will not be displayed until the milestone it is dependent on is complete.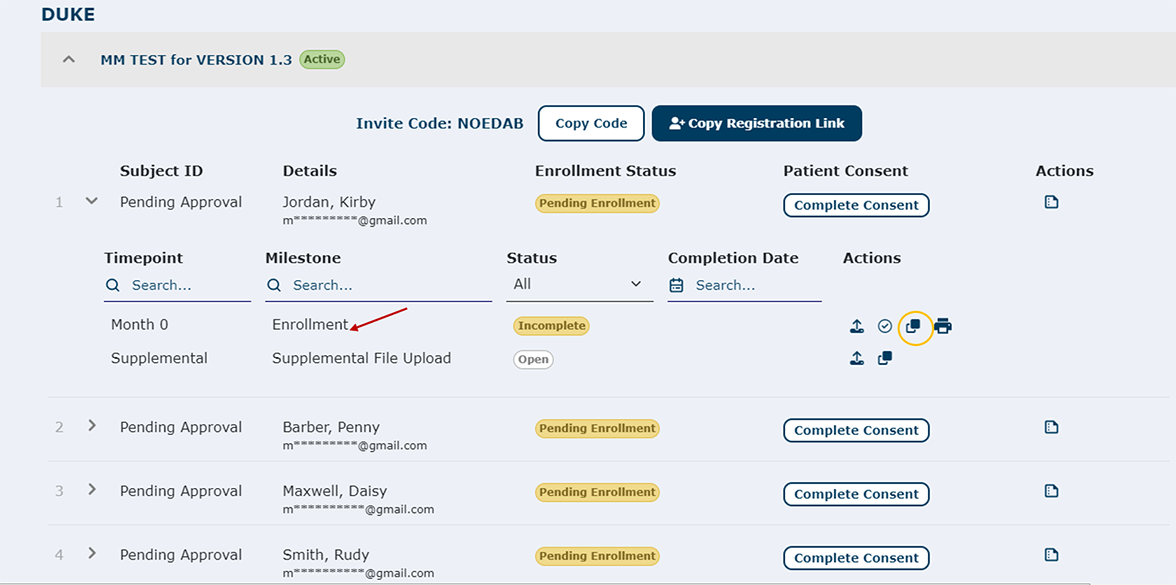 If the Site Admin clicks on 'Mark as Complete', you will be navigated to a message box where you will choose the 'Milestone Completion Date'. You can click on the calendar to choose the date that the milestone was completed by the patient.
Press 'Yes, Complete' in order to 'Mark as Complete' or press 'Cancel' to cancel marking as complete.